Wall Baskets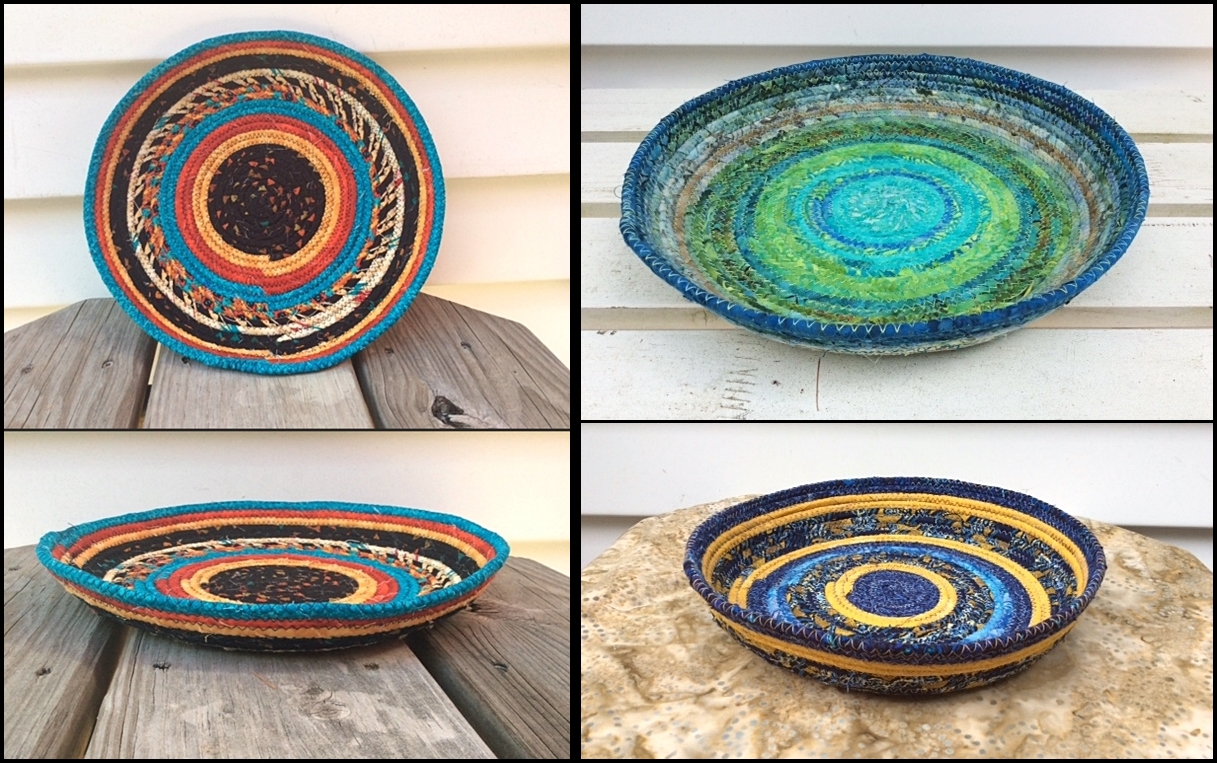 We got back from a week at Crystal Lake on Sunday.  More on that later!  Before we left I made a series of baskets that were inspired my the lovely baskets I always see out in the southwest.  These baskets are similar to the pie plate baskets I make but wthout the handles PLUS then do not need to fit a pie plate. 
The first basket I made, many of the fabrics were indeed purchased during our most recent trip to Santa Fe last fall.  This basket is the shallowist of the grouping with a 10" diameter.  For the next basket, I took a trip to the south seas and pulled out my batiks.  Starting out with aqua I gradiated the colors those a seriers of blue/greens.  I put in a light brown divider and that worked my way up to the top with a serier of blues going from light to dark.  This basket was the largest of them all.
I have always loved the combination of blue with gold so that was the color combination used for the last basket.  This one is smaller in diameter (9") and the same depth as the South Seas basket.
I photographered all of them and loaded them up to the New Engalnd FIber Arts coiled fabric bowls gallery  http://www.newenglandfiberarts.com/products/prod_detail/600         but I think they would make a good addition to the next group show at the Shelburne Art Coop.  We will be celebrating the Arts Coop's 20th anniversary in August and the title is "Past, Present, Future".  This represents my most present work...now I have to chose something from the past.  Who knows what the future may hold but I am sure it will have some creative sewing in it.