Pearadise is a baby named Madeline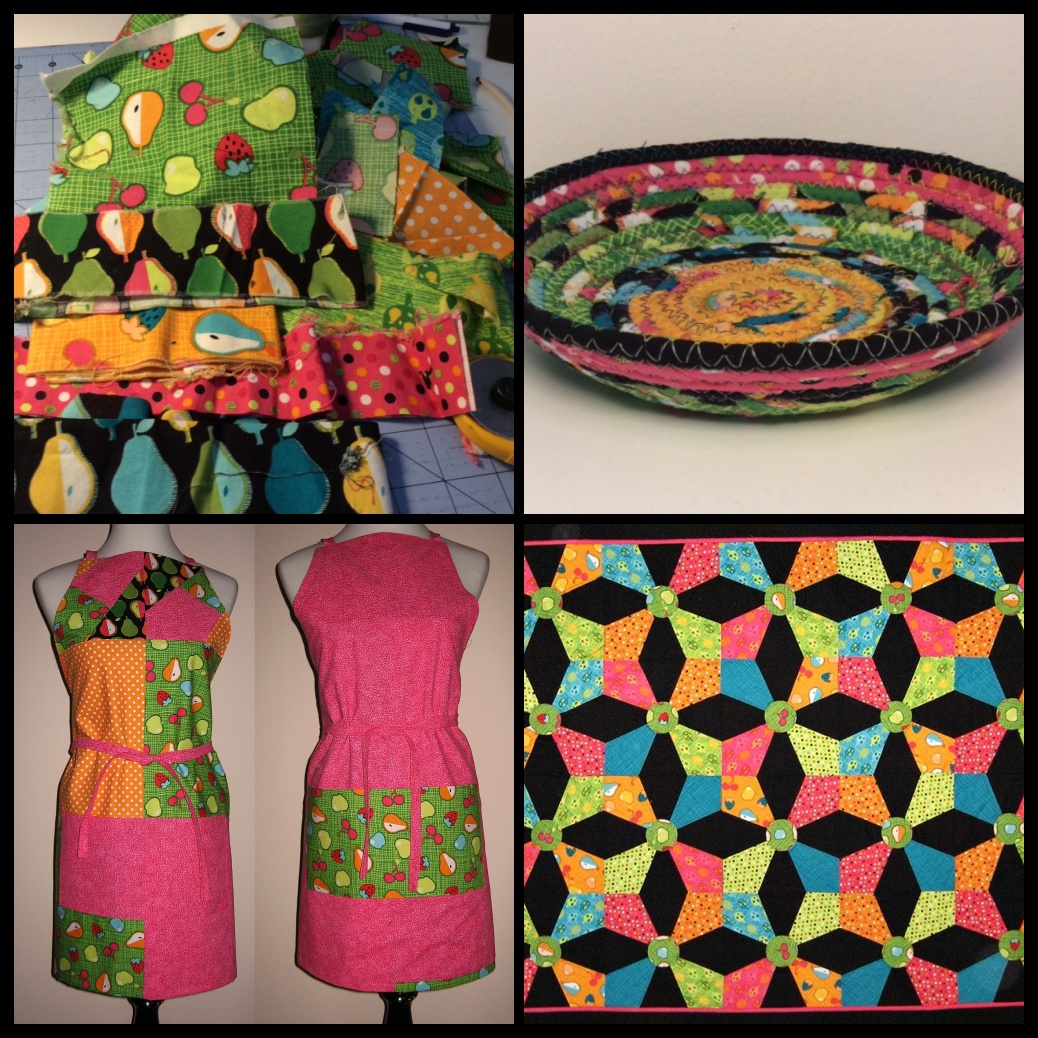 One of my favorite things to make are baby quilts.  It not only is a gift that welcomes a new life into the world but I also love all the fun fabrics one has to chooses from.  Six years ago I made this pearadise baby quilt to welcome my niece Emily and her husband Michael's second child into the world.  At the time, I did not know the sex of the baby but when I saw this fabric, I could see it would be find for either sex PLUS, I had to have it!  In fact, after making the quilt, I liked the fabric so much that I purchased more of it.  From the new fabric and left over scraps from the baby quilt I made a reversable apron, a small wall hanging and several hot pads.  As always, I kept all the scraps.  This past weekend, I pulled the scraps out of my stash and proceeded to made the pictured coiled fabric basket.  WHAT FUN!  As you can see it is a very colorful and busy bowl. How should I end it?  It was already plenty busy so probably best not to add another print..  I looked up and there was some black solid fabric sitting next to the cutting table...PERFECT!  What I remembered from the quilt is that it had a solid black background.  Sometimes the solution is right under your nose. 
The baby turned out to be a girl and Madeline is a healthy kindergartner now..  To this day, this is still some of my favorite fabric!