What are you doing with your scraps?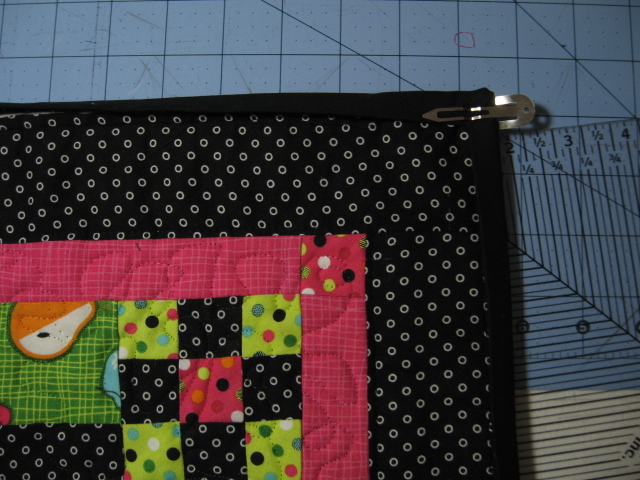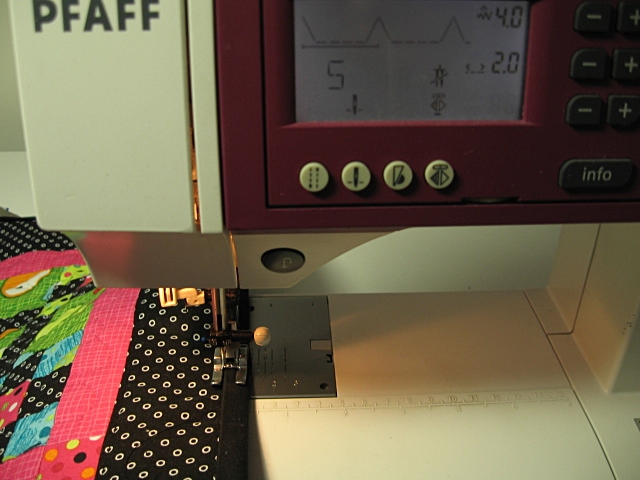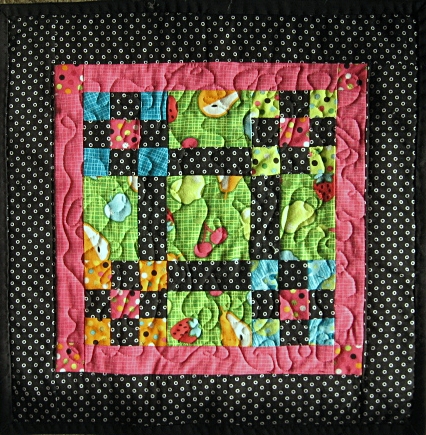 Here's what I am doing with mine!  Using up scraps is always a challenge for any quilter so HERE is a wonderful project that does just that!  There were plenty of wonderful (but small) scrapes left over from the baby blanket project that I blogged about recently.  LOTS of different colors and textures...so I took it as a personal challenge to find something to do with the scraps.  I looked through Judy Hopkins book 501 Rotary-Cut Quilt Blocks for some inspiration.  The wonderful thing about Judy's book is that she gives instructions for making 6 different sizes for each featured block.  A 1-1/2" square could be cut out of most of the scraps and her "Glorified 9 Patch" in a 9" block was just the ticket.  I added the black dot from by stash and the inner pink border was the scraps left from the baby blanket's binding. 
Speaking  of binding....I decided to experiment with sewing it onto the back (the opposite of the traditional way of doing it) turning it over to the front and then using a hemming stitch, machine sewing it in the ditch along the binding edge.  The hemming stitch jumps over and grabs the binding in the same way as it does when hemming.  Since the binding and the border fabric are both black it is difficult to see it in the picture but the beauty of it is that since they ARE both black it lent itself to this technic....the stitching is not as visible as it would be with a lighter color.  I would not recommend this technic for something that is going to get a lot of wear such as a bed quilt, throw or table runner but it is a fast way to attach the binding on a stickily decorative item.  I will be giving this item to a mother-to-be who will be having a baby girl very soon.  Hopefully it will help cheer up the nursery!