Plum crazy!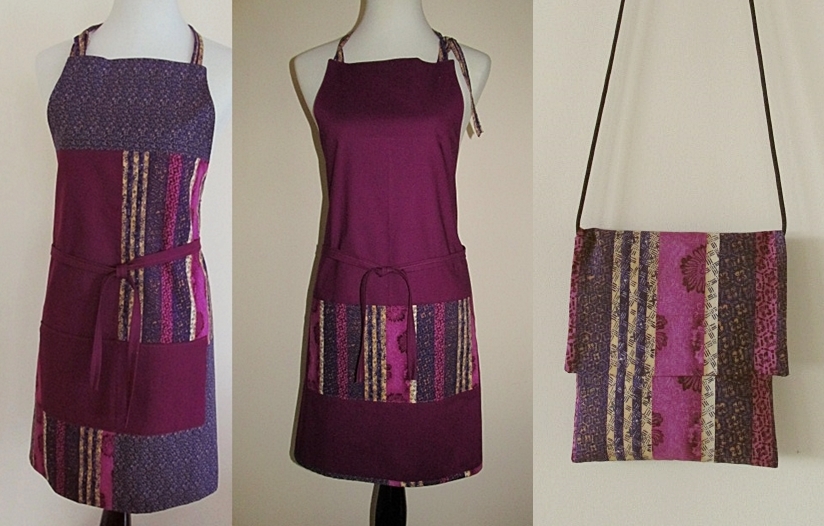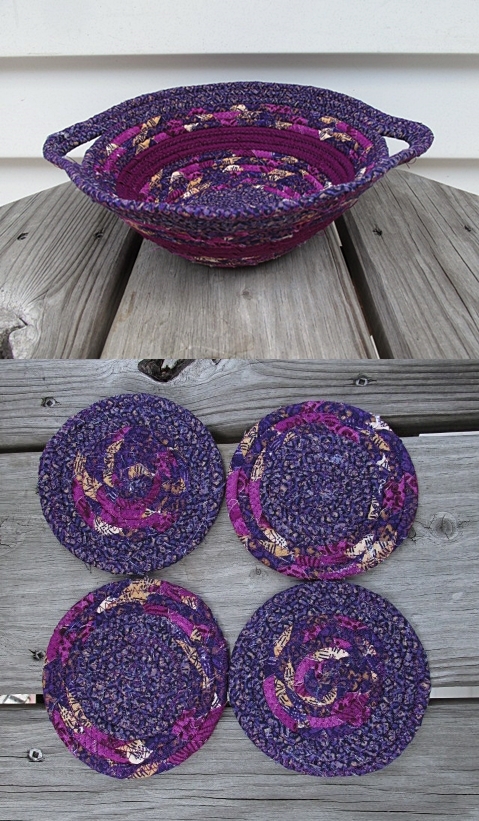 Several years ago I found this wonderful purple/plum/beige striped fabric and right next to it was a purple coordinated print AND it was a blow out sale so I purchased what they had left on the bolts.  Over the years I have made several reversible aprons from this two prints and they have always sold quickly.  Alas and alack...I did not even have enough to made a complete apron from what I had left of the two of them. I had come to the end of these lovely fabrics and the question was what color should I put with the two of them that would be stunning.  I looked at what they had in the beige section but that "you've got it right" bell didn't go off until I walked over to the solids and spotted the plum.  PERFECT.  It takes a 31" X 29" piece of fabric to make one side of a apron.  I had a 24" X 42" piece of the striped fabric to play with so I had plenty to not only make a tricolored apron but also an envelope purse from what was left.  
I found the directions for this envelope purse in a used book that I found on our recent trip to Santa Fe.  It is not only simple to make (2 - 8 1/2" x 22" rectangles sewn together(the outside fabric and the lining) right sides together with an opening to turn them right side out through.  Once you do that, you attach the cord for the strap inside the seam allowance.  Next you stitch the front to the back (right sides together), turn it right side out, press it and you have a lovely light weight envelope purse.  
It became obvious while I was making the purse that I would have enough of these fabrics to make a plum crazy coiled fabric basket but that would have to wait until tomorrow.
This morning I started cutting stripes from the fabric to make the bowl.  I was absolutely thrilled with the way it came out.  This is probably because not only am I enamored with these colors but it all went smoothly with my sewing machine not getting all tangled up (which sometimes happens when making these baskets) but I could see I had enough of the two original fabrics to make a set of coasters.  I am pleased with the amount of items I was able to make from this delightful combination of fabrics but you can believe me, I used it all up except for a small about of the plum solid.  They are all now out in their appropriate galleries awaiting to find a new home!