A simple twist of fate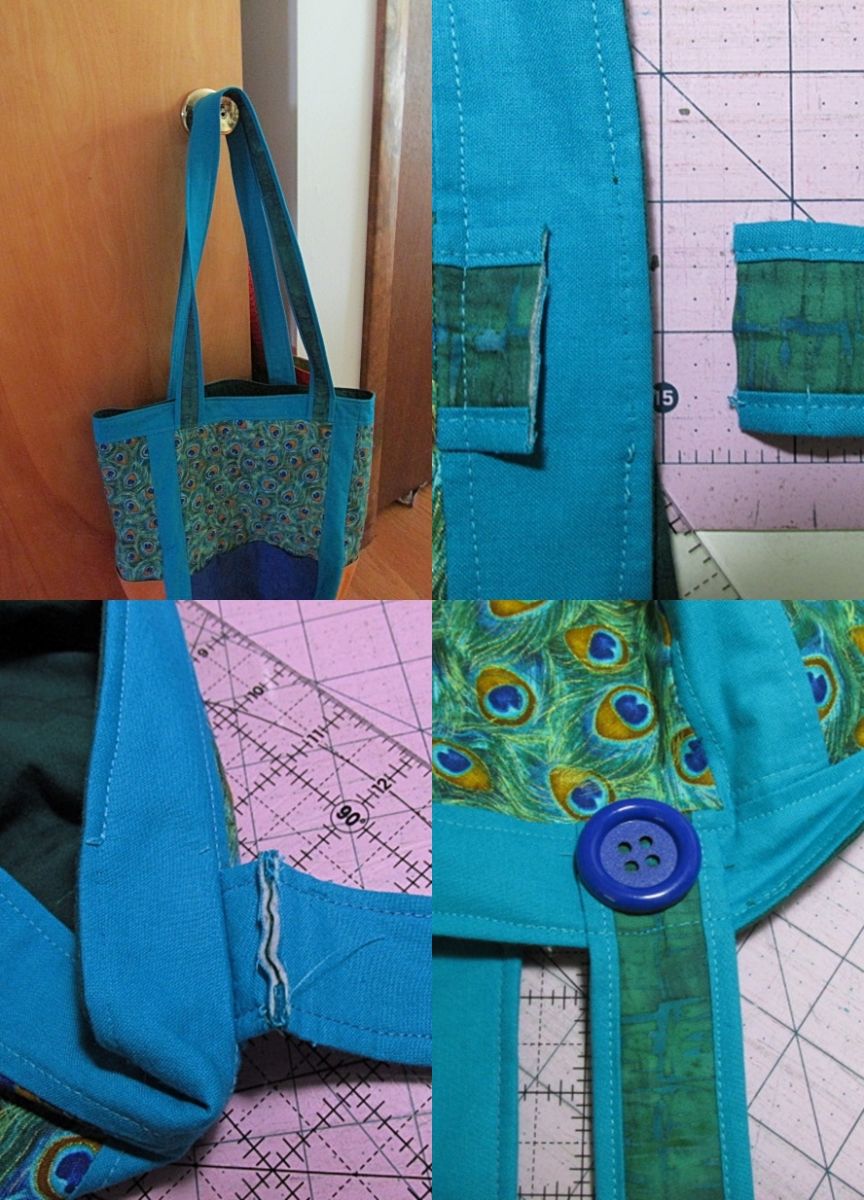 A few weeks ago I found this STUNNING peacock feather fabric.  WONDERFUL colors with a bit of metallic gold and I did something very unusual, I purchased it for full price.  As soon as I saw the fabric I knew it would make a marvelous market bag.  It was the last thing I made right before we went on vacation.  If you look at the top left picture, that is the finished bag except for one thing I discovered as I was hanging it up on the door knob....one of the straps was twisted....DAMN!  This was such a lovely (and expensive) bag to make so....what am I going to do????
When I showed the bag to my husband Tim, he exclaimed that it was the prettiest bag I had ever made and I must admit, I really loved the bag and how all the colors worked together.  I then pointed out to him the the strap was twisted and there as no way I could tear the entire bag apart so he suggested I make it somehow look like I intended to do it...YEAH, right!  
I showed the bag to my friend Darci the next day.  She has been sewing her entire life and I felt I needed to consult with someone with her expertise.  O.K., she suggested I cut the strap, straighten it out and put a seam in it in a not so obvious place.  I came up with the idea of hiding the seam with a large button and then sew one at the same junction on the other straps making it look like the buttons were just decoration and not covering up a MAJOR boo-boo.   Yup, it turned out fine and you would never know there had been an "adjustment" made.  I had way too much time and fabric invested not to be ble to sell this bag so I am VERY pleased things worked out.  I knew once Darci and I put our heads together we would come up with a solution!