A trip around the world and down memory lane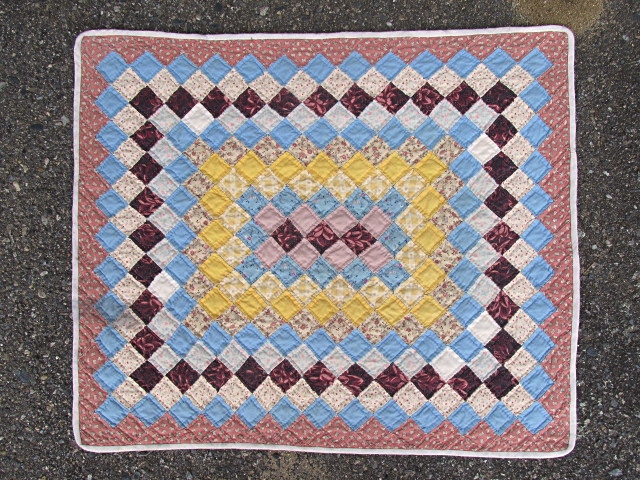 My husband Tim White and I meet in 1974 while we were both attending Bowman Technical School for Watch and Clock Making, Jewelry Repair and Hand Engraving in Lancaster, PA.   Tim got his diploma in clock making and I got mine in hand engraving.  Tim's  Dad Ted also attended Bowmans and became a watchmaker.  I did not meet Ted since he left right before I started. While Ted was in Lancaster, his wife Lois divided her time between Lancaster and their home in western Ohio.  One of the things I had in common with my in-laws, once I met them is that we had all lived in Lancaster, PA and knew people from the school.
 After graduation, my in-laws opened up a watch & clock shop in Dayton, Ohio and Lois took the American Watchmakers Institute correspondence course and she too became a clock maker.  I am not mechanically inclined so it has always amazed me that the White's could fix time pieces.  Tim and I will be heading down to Lancaster county next week for the first time since we graduated.  Bowman's (also know as tick tock tech) closed it doors many years ago.  The advent of the digital watch eliminated the need for people to know how to fix mechanical watches.  It just so happens that Lancaster County is a Mecca for fabric shopping so this is not just a trip down memory lane, it is also a fabric buying trip.  
Most people who start quilting are usually inspired by someone....a friend, a family member or they were brought up around it.  My mother-in-law Lois, the clever person that she was, didn't just fix clocks, she was also an avid quilter, ever stitch sewn by hand.   I remember gazing on her work with awe wondering how the heck does she do this?  Unfortunately, after she died most of her quilts did not find their way to Massachusetts but back in the 1980's, after she retired, she made us a full size bed quilt...lucky us!  
On my daughter Meagan's first birthday a package arrived from Ohio.  Inside it was a baby doll (which she named Rosie) and the most adorable, intricate doll blanket which Granny had sewn which love for her youngest grandchild.  This was in 1989, years before I ever started sewing.  I had given up hand engraving by then, and had taken up calligraphy.  When Lois came to visit I inquired about this lovely little doll quilt which was 18" X 21" and made up of 1" squares.  Every square was quilted in the ditch...OMG!  She had no pattern, she just had a bunch of small scraps to use up, picked out the ones she thought looked the best together and started in the middle and pieced them together, one by one...by hand.  Now that I am a quilter, I realize how long it probably took her to make this.  Meagan loved wrapping her baby dolls in it and she has left it with me for safe keeping.  It proudly hangs in Tim's man cave, a testament to her find workmanship and part of what inspired me to start quilting.  I later found  that this pattern is called sunshine and shadow or trip around the world.  The very first queen size quilt I made, which we sleep under every night, is this pattern.   It probably took Lois longer to make this doll quilt than it did for me to make an entire bed quilt since I had a pattern and was using a rotary cutter, modern strip piecing and a sewing machine.   
While I am in Pennsylvania, I will be meeting my friend Margaret, who lives not to far away from Lancaster County next Thursday for a day of fun and fabric shopping.  She is the lady who got me into making the fabric bowls.  It will be wonderful to not only see her but also have a second opinion when I am out there mixing and matching fabrics.  I have been working on a swatch book of fabrics from my stash.  It will be a lot easier to transport that full cuts of fabric for the mixing and matching  I will be happy to have Margaret along for a second opinion  As luck would have it, Margaret e.mailed me this morning informing me that the first fabric store we will be going to has a 20% of sale...how lucky are we?  I doubt I wil be able to hold off until Thursday!