So many fabrics. so little time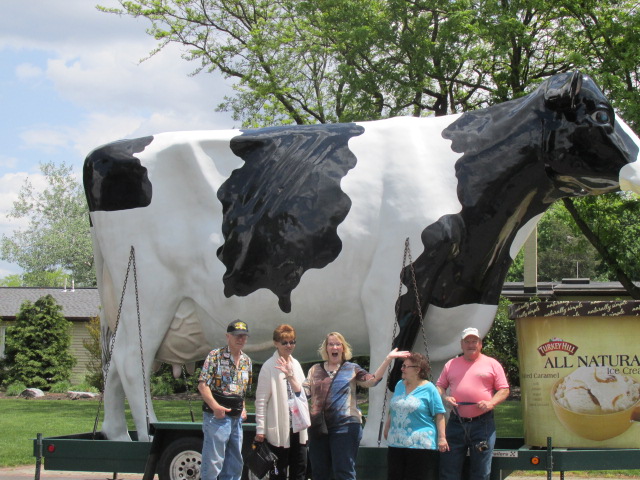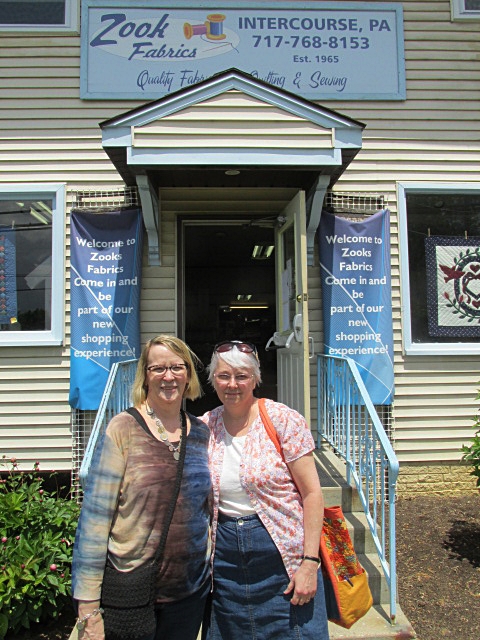 How wonderful it was to be back in Lancaster County.  My husband Tim and I met at Bowman Technical School over 40 years ago in Lancaster, PA.  Neither of us had a car at the time so we did not get to experience all that the area had to offer.  It is a lovely area based on agriculture, antiques and quilting.  Our neighbors go there every Spring and told me it was a fabric shopping Mecca.  They were right!  Most of the fabric stores are centered around Intercourse, PA.   With all that competition, the prices are aprox. 20% less than the are in my neck of the woods  One of the things I set myself to do while in PA was to limit myself to buying fabric that mixed and matched with fabrics I have in my stash.  On my first trip to Intercourse on Monday I had to be quick since my husband was along and does not enjoy fabric shopping.  I did buy him a nice lunch at  Stoltzfus meat market.  It is a very well know family run business in the area.  That first day we hit 3 different stores, one of them was Zooks.   Not only were they having a 20% off sale but they have a large selection of discounted fabrics.  We are talking $3-5 /yard of very good quality fabric.  The photos on the right was my second shopping trip to Zooks on Thursday with my friend Margaret, who loves fabric shopping as much as I do.  The sales associate at Zook's was nice enough to take our picture.  On our way back to the car someone stopped us and asked if we would take their picture in front to the Turkey Hill giant cow.  My friend Margaret is one of the few people I know who is actually more out going than I am.  We ended up chatting up several tourists at the big, giant cow....yup that's Margaret being a little wacky.  
Since fabric shopping is hungry work, we decided to have lunch across the street at Stoltzfus' since Tim and I enjoyed the lunch we had there on Monday.  After what was arguably the best Ruben Margaret and I had ever had, it was time to hit a few more stores.  Zook's only sells fabric.  The rest of the stores sell quilts and other hand made sewn items so they did not have the selection that Zook's has, nor where they running a sale so I am glad I was able to find what I needed at Zooks.  We did have a good time checking out the other places  and did purchase a bit more fabric which were all on discount at fabulous prices. We had a fun day and when we got back to the cottage, Tim made us a lovely dinner!   I came home from Pennsylvania with many yards of beautiful fabric and saved myself a bundle.  My only lament is that it is 350 miles away.   Hopefully I have mixed and matched enough that I will not have to purchase anymore fabric for at least year.