Letting the dust settle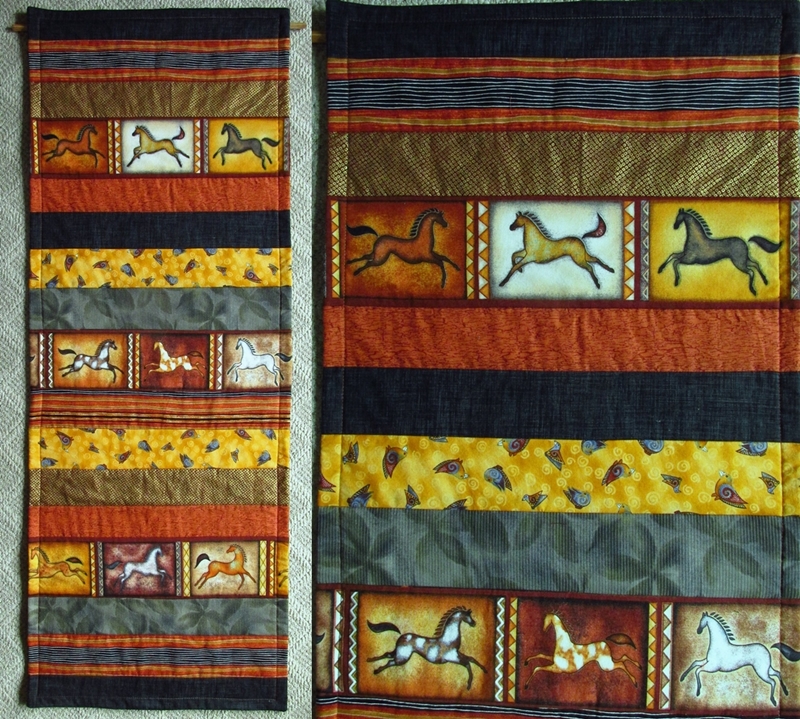 As anyone can see, it has been almost a month since I updated my blog.  Yesterday, my solo show ended at the Shelburne Arts Co-op.  I am pleased to report that it was overall, a very successful.  I have been a member at the Co-op for 9 years and  have observed many shows come and go.  Certain solo shows have a lots of sales and some do not.  I used what I gleaned from all these different shows and applied it to my show.  
First and foremost, one thing I have noticed is the shows with a wide range of price points  sold better than shows where everything started at $200 and went up for there.  As I was planning my show, I made certain that there were plenty of less expensive items, and especially items under $50 that could easily be replaced once they sold.  BY FAR these were the items that made up the bulk of my sales.  I did have a few pricier wall hangings and calligraphy and YES some of them sold.    Many people commented on how reasonably priced everything was.  
Another thing I have noticed that works well in solo shows not only a variety of price points but a variety of items, colors and  also themes.  Something for everyone!  I had wall hangings with Australian fabrics, earth tone fabrics (some with a horse theme) and on the last 1/3 of the wall, bright colored wall hangings.  Intersperses between them  was the calligraphy.  The only uniform thing about the show was that most of the calligraphy was framed in mahogany.  The oak framed calligraphy was all hung together.  Also, there were lots of different shapes which was rather striking and begged people to have a look.  I have noticed that over the years the more uniform looking  shows don't seem to generate as many sales as ones with different textures, sizes and shapes.  I also left instructions that as items sold that they were to leave with the customer and to contact me so that empty space on the wall could be filled and HOPEFULLY generate yet another sale. The pictured hanging "Sun Dancers" sold twice generating $105 in sales rather than just $40 if the fist one had been marked sold and left up.  The wall my show was on was in a constant state of flux which I felt brought new energy to the show throughout the month.  
Over the years many people who were having solo shows told me that they were working right up 'to the last minute finishing things for the show so they did not have time to promote the show and I noticed that these shows did not sell as well.   I had everything ready for the show 2 weeks before it was hung leaving me time for promotion.  I had postcards printed about the show and handed them out to people and left them in what I thought were places that people who were interested in fiber art and art in general could find them.  I also invited everyone I know to the reception.  Since social media is so important I posted about the show and accompanied it with many photos showing all the variety of items in the show and even posted a video on Facebook of the show.  I basically left no stone unturned.  As soon as the show went up it started generating sales which pleased me to no end.  Not to mention what a relief I felt.  August is a busy month at the Arts Co-op and I felt an obligation to generate some sales from the main wall during one of their busiest months.  I wish that I could say that at this point I am just letting the dust settle but I have a booth at a 2 day festival  in less than a month.  More on that later!