First Signs of Spring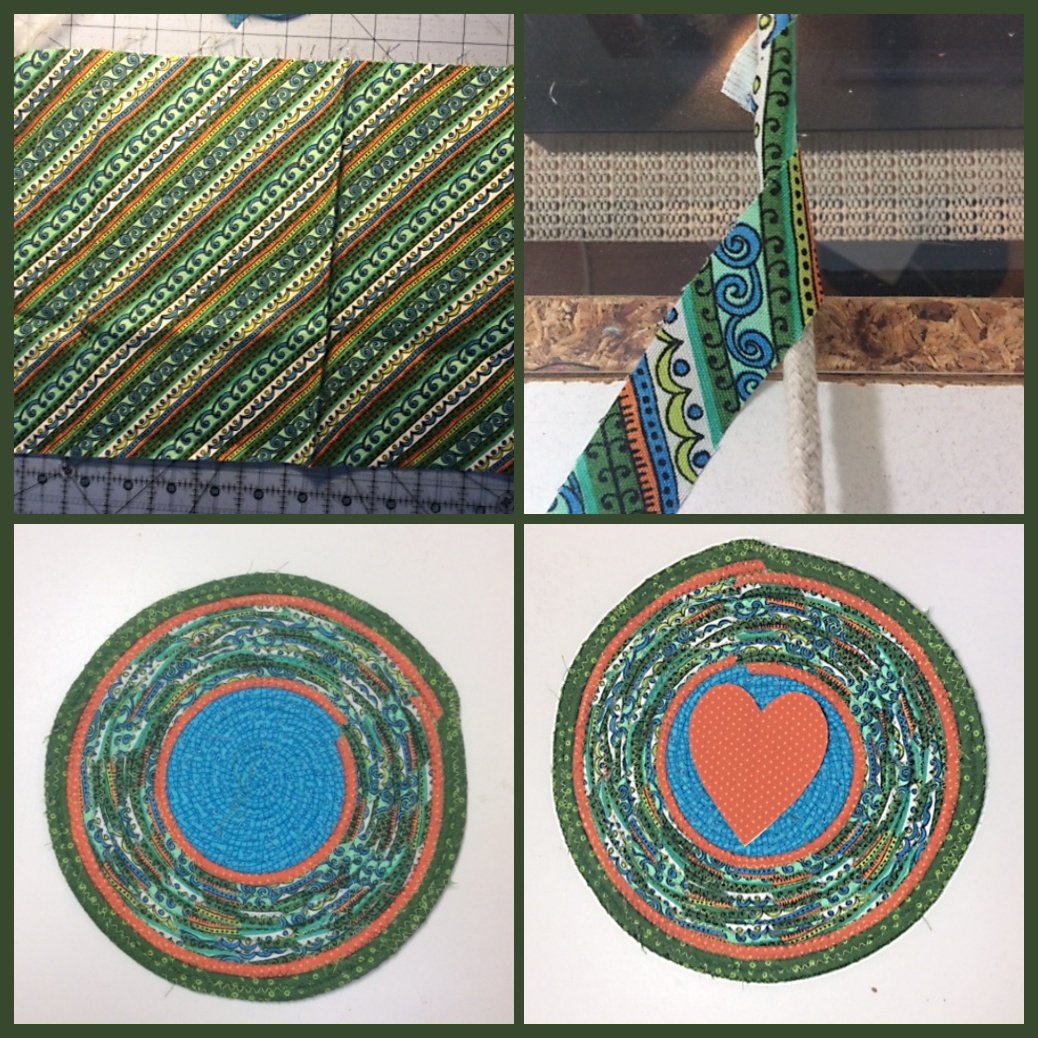 About this time of year, those of us who live in New England get a bit antsy for Spring.  The weather forecast told us this morning that it will be going down into the single digets tonight .  BUT, I heard a sound this morning I had not heard in a few months, bird song!  I looked outside my front door and there was this small brown bird sitting on the railing tweeting it's heart out.  YES!  And yes,it did raise my spirits and got be thinking that Spring is probably a lot closer than the weather forecast would have us believe.
To mark the occation I felt a bit of Spring sewing was in order.  This wonderful fabric I have in my stash, which has always reminded me of Spring, popped into my mind.  It not only offeres many shades of green but a splash of orange and a bit of blue.  The other thing it has going for it is that the strips are on the bias.  Wouldn't this make an interesting coiled fabric mat.  
When I choose a fabric as busy as this one I usually combine it with coordinating tone on tone fabrics.  It gives the eye a place to rest while still adding a bit of texture.  I used the orange saringly so as not to overwhelm the other fabrics.  When I started wrapping the print fabric, which is also wrapped on the bias, this other pattern emerged.  The orange popped up and made it's own pattern and the orange strips in the mat helped bring this out.  I sometimes applique a heart into the center of these mats and I had just enough fabric to cut out a heart.  Now the question is, should I add it?